Lo más leído
Donziger Held In Contempt In $9.5B Chevron Ecuador Fight
Law 360 24/05/2019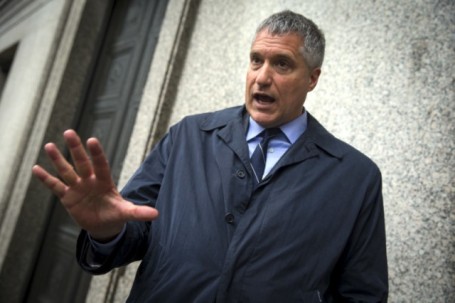 A New York federal court on Thursday imposed sanctions on suspended attorney Steven Donziger, who helped secure a fraudulent $9.5 billion judgment against Chevron Corp. in Ecuador, saying Donziger had blatantly ignored the court's orders forbidding him from profiting from the award.
U.S. District Judge Lewis A. Kaplan said in an order on several motions for contempt that the evidence showed Donziger had made at least $2.3 million by selling portions of his 6.5% contingency fee to investors, much of which he used to pay personal expenses, in violation of a court order to turn over his rights to the Ecuador judgment to Chevron.
"The evidence clearly and convincingly establishes that Donziger, contrary to his denials, in fact monetized his own interest in the Ecuador judgment by pledging or selling part of his contingent fee interest to someone else in exchange for services," Judge Kaplan said.
The judge ordered Donziger to sign over his claim to the Ecuador judgment and to repay the $666,000 he either pocketed, gave to his wife, or used to pay personal expenses such as his mortgage and American Express bill.
The judge also said that if he has not complied by May 28, he will be on the hook for a $2,000 fine that will double each day until he obeys the court.
Judge Kaplan added that although an investigation, including a forensic examination of Donziger's electronic devices, had determined he made at least $2.3 million, it was likely he had taken in more money. The judge noted that while Donziger was trying to attract investors to buy part of his share in the Ecuador judgment, he told one investor he had made $33 million.
The dispute is rooted in a court case in Ecuador in which Chevron was accused of polluting rivers and streams in the Amazon near an oil field in northern Ecuador, causing massive ecological damage to the region and harm to residents. A court in Ecuador ordered Chevron to pay $19 billion in 2011, though the amount was later cut in half to $9.5 billion.
Judge Kaplan ruled in 2014 that the Ecuadorian judgment was fraudulently ghostwritten by Donziger and other members of his legal team, who had bribed a judge to sign off on it. The decision was affirmed by the Second Circuit in 2016, and the U.S. Supreme Court subsequently declined to take up the case.
A Permanent Court of Arbitration tribunal then reached a similar conclusion in August, holding that Ecuador had committed a denial of justice by issuing the corrupt award in 2011 to indigenous people who alleged Chevron was responsible for decades-old environmental damage caused by predecessor Texaco Inc.
Since then, Chevron has gone after Donziger in New York federal court for his purported violations of Judge Kaplan's orders.
Donziger has railed against the allegations, claiming Chevron is trying to use the U.S. court system to undermine the legitimacy of the Ecuadorian judgment, which was affirmed by all four layers of that country's court system.
He also claimed he wasn't selling off interests for his own gain, but rather was raising money to pay litigation expenses by signing over client shares, which he said wasn't barred by the 2014 decision. He insisted he'd never monetized any of his share.
Judge Kaplan, however, rejected this argument Thursday, saying the evidence showed Donziger had ignored his ruling that Donziger violated the Racketeer Influenced and Corrupt Organizations Act and was forbidden from profiting from the fraudulent judgment.
"He has behaved as if the RICO judgment and the restraining notice do not exist," the judge wrote in granting sanctions. "He has disregarded his obligations under the [court mandated] protocol. The likelihood that he will continue to do so is high."
Donziger and counsel for Chevron did not respond Thursday to a request for comment.
Chevron is represented by Randy M. Mastro, Andrea E. Neuman and William E. Thomson of Gibson Dunn & Crutcher LLP and Herbert J. Stern and Joel M. Silverstein of Stern Kilcullen & Rufolo LLC.
Donziger is representing himself.
The case is Chevron Corp. v. Donziger et al., case number 1:11-cv-00691, in the U.S. District Court for the Southern District of New York.
--Additional reporting by Shayna Posses, Andrew Scurria, Mike Curley and Caroline Simson. Editing by Marygrace Murphy.
Fuente Original
Compartir: