Lo más leído
Steven Donziger Loses Request for Probe Into Seward & Kissel's Alleged Chevron Ties
Seward & Kissel partner Rita Glavin on Monday denied the firm had any existing client relationships that would impact the firm
Law - Tom McParland 06/01/2020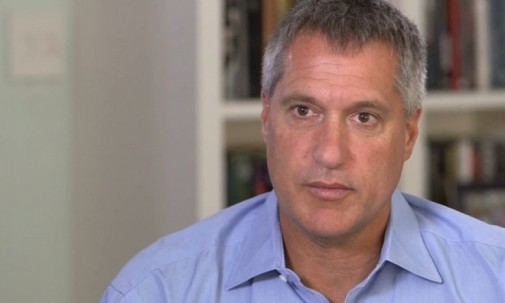 A federal judge rejected Steven Donziger's request for a probe into alleged ties between oil giant Chevron and the team of Seward & Kissel attorneys appointed to prosecute his criminal contempt case as "way too attenuated."
An attorney for Donziger asked U.S. District Judge Loretta A. Preska of the Southern District of New York last week to approve a judicial inquiry after research led him to believe that an unnamed Seward & Kissel partner had served on Chevron's board, and that the firm served clients who do business with the company or its related entities. Donziger spent years fighting Chevron over environmental contamination in Ecuador.
Rita Glavin, a Seward & Kissel partner assigned to the prosecution team, called those claims "irresponsible and disturbing" Monday, saying they were part of an ongoing attempt by Donziger and his lawyer, Andrew Frisch, to attack the legitimacy of the criminal proceedings against him.
"It is a pattern of Mr. Donziger attacking lawyers, attacking judges and attacking parties at every step of this case," Glavin said.
She denied that Seward & Kissel had any existing client relationships that would impact the firm's ability to impartially prosecute the case.
Last August, U.S. District Judge Lewis Kaplan of the Southern District of New York appointed Glavin and fellow Seward & Kissel attorneys Brian Maloney and Sareen Armani to prosecute Donziger for criminal contempt for allegedly flouting a discovery order in a civil lawsuit by Chevron, which wiped out a $9 billion judgment against the company in Ecuador.
The U.S. Attorney's Office declined to take up the case, citing a lack of resources, leading to the unusual appointment of private prosecutors under the Federal Rules of Criminal Procedure.
With their appointment, Glavin and her team have the power to issue subpoenas and to seek and execute search warrants.
Glavin said Monday that she discussed allegations of conflicts with Frisch during a Dec. 19 call, but the sides were unable to reach a resolution.
In a Dec. 30 letter, Frisch said that, "based on publicly-available information," it appeared Glavin's law partner had served on the Chevron board as recently as 2018. Among other supposed conflicts, he said, at least one Seward & Kissel client had received "significant funding" from Chevron, and two more had been paid by Oaktree Capital Management, an investment fund whose vice chairman also sits on the Chevron board.
Frisch also asked for any communications Glavin and her colleagues had with Kaplan's chambers, saying it was "important to clarify whether and the extent to which Judge Kaplan has played or is playing a continuing role in this prosecution."
In a response late Friday, Glavin said it was simply not true that any Seward partner had been on Chevron's board. Seward added the firm did the proper conflict checks before taking on the prosecution.
On Monday, Glavin denied any coordination with Kaplan and said it was "irresponsible" for Frisch to make the allegations.
"The prosecution does not seek Judge Kaplan's input with respect to our prosecution and strategy, and Judge Kaplan does not weigh in with respect to our prosecution and strategy," she said.
Frisch, for his part, said he stood by "what I said, word for word." Though he acknowledged it was inaccurate that a Seward & Kissel attorney had served on the Chevron board, Frisch asked for additional disclosures and an expedited hearing.
"I don't know all the facts," he said. "I know what I found publicly available."
Preska, however, said loose allegations of conflicts were not enough to support Frisch's request, and that she was "satisfied with the prosecution's representations" regarding its dealings with Kaplan.
Monday's ruling comes as Donziger is facing legal threats on three fronts. The suspended attorney, who has been subject to home confinement for months, won a $9 billion judgment against Chevron in Ecuador's courts in 2011, but Chevron successfully argued in U.S. courts that the judgment was obtained through bribery. The oil giant, in turn, won an $800,000 judgment against Donziger and has tried to enforce it and to have him disbarred.
While the criminal contempt case advances, Donziger has sought to partly pause the civil case brought by Chevron, which is seeking to enforce its judgment. He appealed a Dec. 9 decision by Kaplan rejecting his motion in that case. He has also asked the U.S. Court of Appeals for the Second Circuit to reverse a decision by Preska to keep him subject to home confinement.
In the meantime, potential disbarment proceedings have been ongoing in New York state courts. Referee John Horan heard several days of testimony in October and post-trial briefs were filed in December.
Fuente Original
Compartir: