Noticia
Allowing corrupt foreign judgments into our courts: Another sign Canada's bad for business
Jay Cameron: Allowing corrupt foreign judgments to proceed to enforcement against Canadian companies is an insult to our Constitution and the rule of law
Financial Post - Jay Cameron 18/04/2018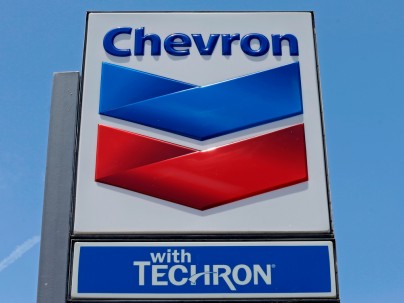 The Supreme Court of Canada ruled in 2015 that enforcement proceedings for the Ecuadorian judgment could proceed against Chevron Canada. Photo: Financial Post
The headwinds against Canada's oil and gas industry have been severe the past few years, and show no signs of abating. But a court case in Toronto this week showcases yet another formidable threat to the integrity of the Canadian business environment that could give foreign corporate interests another reason to hit the pause button on Canadian investment.
In 2011, a $19.5 billion Ecuadorian court judgment (later reduced to $9.5 billion) was secured against Chevron Corp. for alleged environmental damage supposedly done by Texaco, a company Chevron purchased in 2001. The judgment was issued despite all subsequent remediation and a written commitment by the Ecuadorian government to Chevron to legally remove any liability.
It later came to light that the Ecuadorian judgment was procured by deception. In 2014, the U.S. District Court (and later the U.S. Court of Appeals for the Second Circuit) held that the Ecuadorian judgment was secured by witness tampering, bribery, corruption and fraud, and is permanently unenforceable in the U.S. According to the findings of U.S. courts, the lead lawyer for the Ecuadorian plaintiffs, Steven Donziger, had arranged for the ghost-writing of "expert" reports, court orders, and the original Ecuadorian court judgment itself. The Wall Street Journal has called the Ecuadorian judgment the "legal fraud of the century."
Since 2014, Donziger has been shopping the Ecuadorian judgment around the world, trying to find a country willing to collude with him to tie the fraudulent $9.5-billion judgment on a Chevron subsidiary. He has found a new way to advance the Ecuadorian judgment: in Canada.
Federal prosecutors in both Brazil and Argentina have issued formal opinions that the Ecuadoran judgment is unenforceable in those countries because it is the product of fraud and corruption. Brazil's deputy prosecutor general even stated that the judgment was "issued irregularly, especially under deplorable acts of corruption." But the Supreme Court of Canada ruled in 2015 that enforcement proceedings for the Ecuadorian judgment could proceed against Chevron Canada.
Read more here.
Fuente Original