Caso Chevron
GSP countries fight to maintain eligibility
Representatives of beneficiary countries testified Thursday as the Trump administration reviews eligibility based on worker rights, IP and other practices.
American Shipper - Brian Bradley 04/02/2019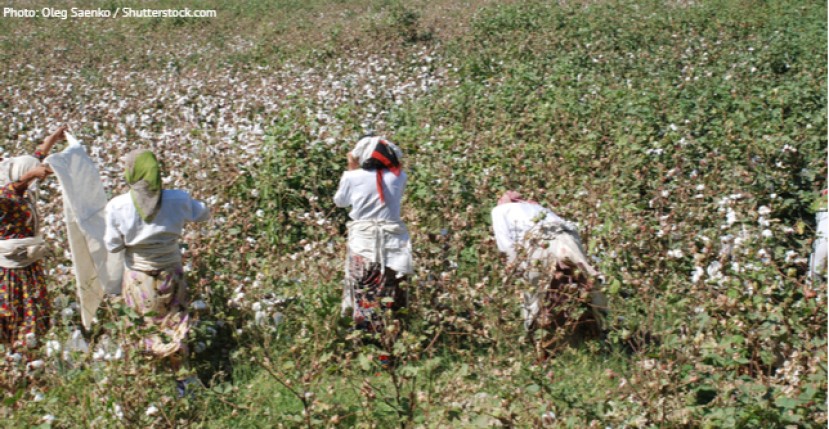 Representatives from Uzbekistan, Ecuador, Thailand, Georgia, Bolivia and Indonesia defended their countries' eligibility for the Generalized System of Preferences (GSP) during an interagency hearing hosted by the Office of the U.S. Trade Representative on Thursday.
USTR's ongoing GSP country practices review is focusing on whether Bolivia, Georgia, Thailand and Uzbekistan are meeting the GSP eligibility criterion requiring beneficiary countries to afford workers internationally recognized worker rights; whether Ecuador is meeting the eligibility criterion requiring beneficiary countries to act in good faith in recognizing as binding or in enforcing arbitral awards; and whether Indonesia is adequately protecting firms' intellectual property rights.
AFL-CIO in October 2017 filed a petition asking the government to review Iraq's GSP eligibility in the context of worker rights, but in July the labor group withdrew its petition, noting substantial improvement on the matter.
While the government of Uzbekistan has made "clear commitments" to dismantle a system requiring hundreds of thousands of people to leave their chosen jobs, there has been limited progress, International Labor Rights Forum (ILRF) Cotton Campaign Coordinator Kirill Boychenko said during the hearing.
ILRF petitioned the GSP review of Uzbekistan's practices related to worker rights.
Uzbek officials responsible for filling cotton production quotas are currently squeezed between government demands to end forced labor, and the reality that forced labor is essentially the only means by which the quotas may be filled at this point, Boychenko told the Trade Policy Staff Committee GSP Subcommittee.
The Uzbek government maintains an overall monopoly on the country's cotton production, he said.
Independent monitoring teams from the Uzbek-German Forum for Human Rights in 2017 documented extortion by the Uzbek government of citizens, including teachers, doctors and students, who were no longer forced to work in the fields but were nonetheless expected to pay other people "to take their place," the ILRF said in a prehearing submission to USTR.
Kevin Cassidy, the International Labor Organization's (ILO's) director and special representative to Bretton Woods and multilateral organizations, also noted the requirement to pay replacement money, but said an ILO report to be released early next year will show significant reductions in forced labor, no child labor, increased wages and improved working conditions in 2018. 
Yet more needs to be done, he said, as about 7 percent of cotton pickers, or 180,000 people, were victims of involuntary recruitment practices, and toilet facilities were available at only about 46 percent of cotton production facilities.
Field monitoring also showed that water was provided at 87 percent of the fields, and lunch was provided at 82 percent of fields, Cassidy said.
Speaking before Boychenko and Cassidy, Uzbek Ambassador to the U.S. Javlon Vakhabov said forced labor is unacceptable and won't be tolerated.
Uzbekistan also has added a new pay scale for cotton farmers and fired, fined and demoted officials who have recently implemented forced labor practices, Vakhabov said.
Vakhabov also addressed Uzbekistan's approach to intellectual property rights, as the International Intellectual Property Alliance requested the Trump administration to review whether the country is meeting the IP criteria necessary to maintain GSP eligibility.
Uzbekistan is demanding a criminal and civil liability code to strengthen IPR protections, and foreign rights holders will be provided more protection than domestic rights holders, he said. A copyright law is expected to be passed by the end of this year, according to Vakhabov.
Regarding Thailand, AFL-CIO trade and globalization policy analyst Celeste Drake testified that Thailand forbids workers from joining unions, employment reinstatement orders often go unfulfilled and sometimes Bangkok threatens public workers through using its military. She requested that the Trump administration consider suspending GSP benefits for the country.
"Thailand is more concerned with appearing as though it is addressing labor issues than actually addressing labor issues," said John Sifton, Human Rights Watch advocacy director for Asia.
Over the past decade or so, the country has used a pattern of excuses in describing why it hasn't yet implemented labor reforms, Sifton said. For instance, they've said they haven't passed a key labor law because the labor secretary suddenly resigned and have used "consultation" as an excuse for not dealing in good faith, he said.
In testimony to the GSP Subcommittee, Noppadon Kuntamas, minister of the Office of Commercial Affairs at the Thai Embassy in Washington, acknowledged the "frustration" with the pace of reforming two major labor relations laws: The Labor Relations Act and State Enterprises Labor Relations Act.
He said the country is currently "knee-deep" in a multistep process to amend these laws.
"The Ministry of Labor is actively working to accelerate the process by requesting cooperation from the Council of State to shorten the duration of the draft bills' consideration," Kuntamas said. "Although this legal reform process is not as expeditious as many would prefer, it is comprehensive and inclusive and adheres to the requirements of our legal system."
Any labor rights abuses in Thailand are limited in scope and don't rise to the level that warrants withdrawal of GSP benefits, said Douglas Heffner, attorney for Drinker Biddle & Reath, testifying on behalf of Dole Food Company.
Labor rights abuses should be investigated, but righted in a manner that doesn't involve revocation of GSP benefits, he said. 
Both Heffner and Steve Lamar, executive vice president for the American Apparel & Footwear Association, said eliminating Thailand from GSP could incentivize companies to shift sourcing to China.
Particularly, while China is a major travel goods producer on the world stage, the United States' June 2017 admission of travel goods into GSP has helped "put Thailand back on the map" as a travel goods exporter, said Lamar, who also was testifying on behalf of the Accessories Council, Council of Fashion Designers of America, and Travel Goods Association. 
Historically, Thailand has had a long but limited role in manufacturing luggage, he said.
Withdrawing GSP benefits would devastate companies doing business in Thailand, with higher tariffs forcing layoffs, Lamar said.
AFL-CIO this year updated a 2010 petition for removal of Georgia from GSP. In a Nov. 13 submission to USTR, AFL-CIO said though the Georgian labor law was amended in 2013 to address some criticisms regarding the country's treatment of workers, the law is "simply ignored in practice."
There is a continued absence of a labor inspectorate, and AFL-CIO is aware of no other country that has no state institution whatsoever responsible for labor law enforcement, the group said. 
Further, only a limited number of occupational safety and health matters will be subject to inspection when a new law enters into force in January. 
The government of Georgia's pre-hearing submission to USTR noted that Georgia is a young democracy and has continued to undertake reforms to show its "zeal" for upholding the principles of democracy. Recent ongoing and planned reforms are geared toward structural improvement of the economy, inclusive access to economic opportunities, productivity enhancement, and effective utilization of the country's advantages, the submission states.
The Georgian government has also undertaken concrete steps to further ensure inspection on working conditions, including 2018 legislation passed to protect workers in hazardous industries, the statement reads. 
Amendments to the law are under discussion in order to "give full effect" to the protections, the submission says.
Obligations for employers are set to enter into effect on Jan. 1, according to the submission. 
In the matter of Ecuador, Andres Romero-Delmastro, supervising counsel for enterprise litigation for Chevron Corp., said in written testimony that Ecuador has defied arbitral awards issued by an international tribunal convened under the U.S.-Ecuador Bilateral Investment Treaty (BIT) for almost seven years.
The GSP statute requires beneficiary countries to enforce arbitral awards in good faith.
The BIT tribunal unanimously held that a $9.5 billion judgment by Ecuador against Chevron was procured through fraud, bribery and corruption and that the tribunal found the evidence of wrongdoing so overwhelming that "'short of a signed confession,' it must be the 'most thorough documentary, video and testimonial proof of fraud ever put before an arbitral tribunal,'" Romero said, citing an Aug. 30 judgment by the tribunal.
Romero noted that the tribunal found the Ecuadorian presiding judge acted corruptly by allowing plaintiffs' lawyers in the domestic case to ghostwrite the judgment against Chevron in exchange for a bribe, that the plaintiffs' legal team blackmailed a judge, forged expert reports, bribed the court-appointed environmental expert and ghostwrote his report.
"The extent and seriousness of the fraud exposes the cynicism of Ecuador's position that its domestic laws prevent it from complying with the awards or that doing so would somehow violate human rights," Romero wrote. "This is a deeply corrupt judgment, and no one has a legitimate interest in enforcing a judgment built on bribery and manufactured evidence."
Originally scheduled to testify before Chevron, the Ecuadorian delegation arrived at the hearing during Chevron's presentation.
Juan Carlos Sanchez, deputy chief of mission for the Ecuadorian Embassy in Washington, accused Chevron of making political statements in an effort to discredit Ecuador's efforts to meet international legal obligations.
A written statement submitted by Ecuadorian Ambassador to the U.S. Francisco Benjamin Carrion Mena stated that the Chevron case reached a new stage on Aug. 30, but that the ruling wasn't final, as the case is pending a "third track" to determine the amount that Ecuador should pay Chevron.
"Trade preferences cannot be denied by noncompliance with partial awards, especially considering that Ecuador has its right to ask for post-award remedies that may change the decision," Carrion said.
But Romero in written testimony said the Aug. 30award is final and that the Ecuadorian government cannot rely on its assertion that the award is not final because it is partial.
Romero said the award is "partial" only because damages owed by Ecuador remain to be quantified by the current track of arbitration.
The Aug. 30 tribunal judgment ordered Ecuador to take steps to render Ecuador's $9.5 billion assessment against Chevron unenforceable, Romero noted.
"Ecuador has taken no steps whatsoever, much less 'immediate' steps, to remove the status of enforceability of the corrupt judgment," Romero said.
Fuente Original