Ecuador Internacional
Political cartoonists face threats worldwide
Alijazeera America - Amel Ahmed 16/02/2015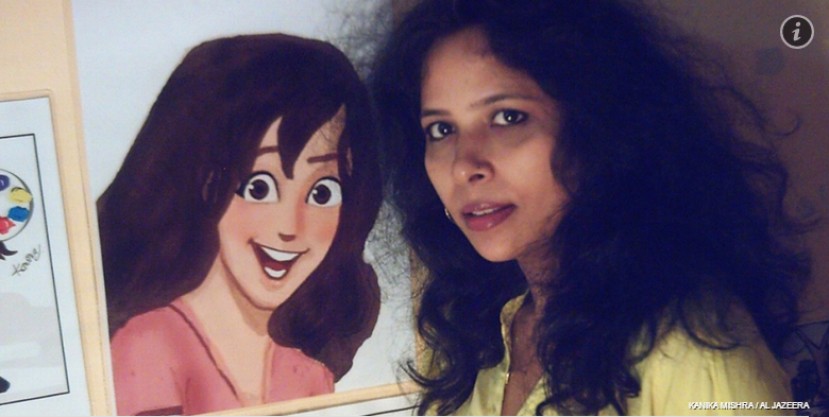 Pulitzer Prize-winning cartoonist Jeff MacNelly once said that if political cartoonists couldn't draw, they probably would have become hired assassins — sharp words that underscore the provocative nature of a cartoonist's work.
Corrupt 19th-century New York politician William M. "Boss" Tweed might well have agreed. "Stop the damned pictures," he said of the work of legendary cartoonist Thomas Nast. "My constituents can't read, but, damn it, they can see pictures."
The merciless probing and caustic scrutiny of the cartoon antagonizes politicians across cultural and geographic lines. And while the savage killings of the Charlie Hebdo cartoonists in Paris last month and Saturday's shooting attack at a Copenhagen event featuring Swedish artist Lars Vilks — known for controversial cartooning — shocked the world, the struggle faced by cartoonists internationally is as old as the medium itself.
Just days ago, Malaysian cartoonist Zulkifli Anwar Ulhaque, better known as Zunar, was arrested over a tweet he posted criticizing Malaysia's judiciary. A cartoon he posted on his Twitter account showed Prime Minister Najib Razak as the judge in a high-profile case involving an opposition leader.
Governments have historically employed tools ranging from threats, smears and prison time to assaults and even murder to silence cartoonists, according to Edward Lordan, professor of communications at West Chester University and author of "Politics, Ink: How Cartoonists Skewer America's Politicians." "As thought leaders, cartoonists can be extremely influential," Lordan said.
Just one month prior to his arrest, Zunar had talked to Al Jazeera about the challenges faced by cartoonists. In that interview, he called for a World Cartoonist Day in order to raise awareness of the global persecution of the artists. "There are so many other smaller-scale Charlie Hebdos around the world," he said. "Cartoonists may have millions of fans, but very few defenders."
Below Al Jazeera profiles cartoonists from around the world who face challenges because of their work.
Algeria
Ecuador
France
India
Kuwait
Malaysia
Spain
Sri Lanka
Zimbabwe
Ali Dilem (Algeria) 
Algerian cartoonist Ali Dilem, 47, has satirized his country's political and religious establishments for nearly three decades, according to Kabyles, an online Algerian publication. In that time, he has been condemned to death in several fatwas and criminally prosecuted at least 50 times.
In 2006, Dilem was sentenced to one year in prison for lampooning then-President Abdelaziz Bouteflika, Kabyles reported, adding that the cartoonist even has a law named after him: The so-called "Dilem amendment," signed into law in 2001, allows a one-year jail term for those convicted of insulting the Algerian president and military leaders.
In response, Dilem drew a 15-fingered hand with the caption, "In the Algerian Army, the corrupted ones can be counted on one hand." That led to him being prosecuted under his namesake law.
In 2007, Dilem expressed his frustration with what he perceived to be a lack of solidarity from the international community with cartoonists from the Arab world.
"I am an Algerian at grips with the Islamists and his own government but … I have not been entitled to all the solidarity the European cartoonists enjoy today," he told Kabyles. "One should at least give us credit for that, and pay a little attention to us.
In 2005, Dilem was awarded the Freedom of Press Trophy and in 2006 he received the Courage in Editorial Cartooning award issued by the Cartoonists Rights Network International.
Xavier Bonilla (Ecuador)
Xavier Bonilla, who goes by the pseudonym "Bonil," is a well-known critic of Ecuador's President Rafael Correa's administration. He was the first journalist charged under Ecuador's Communication Law, which went into effect in June 2013, according to the Knight Center for Journalism at the University of Texas at Austin.
That was after the 51-year-old was accused of defamation for a December 2013 cartoon. Correa branded Bonilla "sicario de tinta" — a hit man who uses ink as his weapon, according to the center.
The cartoon concerned a controversial police search of journalist Fernando Villavicencio's home and implied police corruption. Bonilla was ordered to explain his actions before a judge, according to the Cartoonists Rights Network International (CRNI).
In his seven-page response to the court, Bonil wrote: "A cartoon is humorous creation so it cannot be required to be, or judged under, truthful and impartial representations of reality."
The court imposed a $93,000 fine on the newspaper that published the cartoon, and Bonilla was ordered to create a "correction" of the cartoon, according to CRNI.
The "correction" came in February of that year. It depicts Villavicencio welcoming the police into his home as the police conduct their raid.
The controversial Communication Law has been heavily criticized by international rights organizations. Human Rights Watch in 2013 said that the law "is yet another effort" by Correa to go after the independent media. The provisions for censorship and criminal prosecutions of journalists are clear attempts to silence criticism."
Denis Leroy (France)
Denis Leroy, who goes by the pseudonym Guezmerm, is a French cartoonist who found himself in legal trouble in 2001 after he published a political cartoon in the weekly newspaper Ekaitza depicting the twin towers of the World Trade Center with the caption "We have all dreamt of it … Hamas did it."
Not surprisingly, the controversial cartoon sparked massive backlash and in the magazine's next issue, the artist published a defense of his work, stating that his aim was to illustrate "the decline of American imperialism," according to Iris Merlin, a European legal database.
Nonetheless, a public prosecutor filed charges and in 2002, a French court convicted Leroy of "condoning terrorism." He was fined 1,500 euros (about $1,745).
Leroy appealed his case to the European Court of Human Rights, relying on Article 10 of the European Convention on Human Rights, which guarantees freedom of expression.
The court upheld the ruling, finding that his publication had "provoked a certain public reaction, capable of stirring up violence and of having a demonstrable impact on public order." 
Kanika Mishra (India)
Kanika Mishra, a Mumbai-based cartoonist, is widely known for tackling India's rape culture, and for targeting prominent Hindu religious leader Asaram Bapu, who was accused of raping a minor in 2013.
Her cartoons typically feature a staple character named "Karnika Kahen," whom she refers to as a "common girl of India." The character, whose name in Hindi means "Karnika Speaks," is usually depicted mocking powerful Indian figures or addressing taboo topics such as religious zealotry and domestic violence. "She's the voice of women in Delhi who want to speak but can't find the space to speak," Mishra said.
Mishra first rose to national prominence following a cartoon she posted to her Facebook and Twitter accounts lampooning Bapu, who claims a significant following around the world.
Bapu first came to her attention following controversial remarks he made in 2012 in which he suggested that the victim of a brutal gang rape in Delhi was partly responsible for the assault because she failed to refer to her attackers as "brothers."
Two years later, when the guru was charged with raping the 16-year-old daughter of two of his followers, Mishra drew Bapu being hauled off to jail while Karnika Kahen's character advises him that he may avoid arrest by referring to the officer as "brother."
That cartoon was widely disseminated, prompting a deluge of threats from Bapu's supporters.
"They hacked into my personal accounts and posted my address, phone number, and other personal information online. People from across the country began calling me and threatening me and my husband. Some even threatened me with rape," Mishra told Al Jazeera.
Despite the threats she and her family have received, she remains unfazed in her commitment to taking on India's rape culture. "I believe it is almost like a duty to keep Karnika Kamen going. One thing is very clear: People are very comfortable in insulting a cartoonist if the cartoonist is a woman," she told CRNI. "But I have high hopes from the youth of India who have this very open mental attitude — and they are ready to welcome change."
Ali Ferzat (Syria) 
Syrian cartoonist Ali Ferzat, 63, has been a thorn on the side of Arab dictators since the late 1960s. Banned in three Arab countries and exiled from his homeland of Syria, the head of the Arab Cartoonists Association once said, "Of all the arts, cartoons stand on the frontline against dictators."
Prior to the Syrian uprising in 2011, Ferzat's work took a less confrontational approach and he avoided drawing caricatures of recognizable individuals, The Guardian reported in 2013.
The Arab Spring uprisings emboldened him to dispense with such caution.
"It was a big decision to start to draw Bashar and, yes, I was scared of what might happen, particularly when I was attacked," Ferzat told the Guardian, referring to Syrian President Bashar al-Assad. "But I had a responsibility to do what I did. I wanted to show people that they did not need to be scared any more."
Shortly after he began publishing caricatures of Assad, Ferzat was abducted by and brutally beaten, according to The Guardian. His attackers shattered both of his hands. Photos of a battered Ferzat lying on a hospital bed triggered an outpouring of solidarity by cartoonists internationally, according to Ahram Online.
Now living as an exile in Kuwait, Farzat says he is determined to continue caricaturing Assad. "I was born to be a cartoonist, to oppose, to have differences with regimes that do these bad things. This is what I do," he told The Guardian.
Zunar (Malaysia)
Zulkiflee Anwar Ulhague ("Zunar") was arrested last week on sedition charges over a tweet suggesting Malaysia's judiciary is politically corrupt.
Over a career lasting more than two decades, seven of his books have been banned and his office is frequently raided by the the Malayasian authorities, but he remains undeterred. "When a country is facing a moral crisis like Malaysia, I cannot just close my eyes and sit back. It is my duty as a cartoonist to hold my pen firmly and fight corruption and tyranny," he told Al Jazeera.
"Political cartooning is about challenging the power structure. So most political cartoonists highlight the voice of the people in their works," the 53-year old cartoonist said. "My cartooning philosophy is, 'How can I be neutral, even my pen has a stand!'"
He added, "The fact that even the Malaysian government, who bans cartoon books and jails cartoonists like me, also condemns the attack on Charlie Hebdo screams hypocrisy to the core."
Zunar said there is a need for an international framework to safeguard the rights of cartoonists. In January, he called for a World Cartoonist Day in order to raise awareness of their global persecution. "There are so many other smaller-scale Charlie Hebdos around the world," he told Al Jazeera. "Cartoonists may have millions of fans, but very few defenders."
Manel Fontdevila (Spain)
Manel Fontdevila is one of two cartoonists who were each fined 3,000 euros (about $3490), in 2007 under a 1995 Spanish law that prohibited the slandering the royal family, according to the BBC.
The cartoon in question appeared on the front cover of the weekly satirical magazine El Jueves. It depicted Crown Prince Felipe and his wife Letizia having sex.
Refering to the socialist government's plan to give about $2,900 for each baby born to certain qualified couples, the cartoon depicted the prince as saying: "Do you realize if you get pregnant this will be the closest thing I've done to work in my whole life?"
The edition was pulled from newsstands across the country, the BBC reported at the time. A judge ruled that the cartoonist "had vilified the crown in the most gratuitous and unnecessary way."
Seven years later in 2014, Fontdevila and several other journalists resigned from El Jueves after its publisher pulled 60,000 copies of a front page cover that depicted a cartoon by Torres lampooning the former King Juan Carlos I, according to the Spanish Report, a site that monitors Spanish news stories. 
Prageeth (Sri Lanka)
Prageeth Eknaligoda, a writer and cartoonist sharply critical of the Sri Lankan government, disappeared in 2010 while on his way home from work, according to Amnesty International.
In the days leading up to his disappearance, Prageeth had written critically of then-President Mahinda Rajapaksa. At the time, Rajapaksa and other senior officials were accused by international observers of having commited war crimes in the course of its war against Tamil separatists.
Sandhya Ekneligoda, Prageeth's wife, believes that he was abducted for his published investigation of the government's use of chemical weapons against the Tamils.
"In 2008, Prageeth wrote and informed the diplomats about the Sri Lankan government's usage of chemical weapons against the people in the north," she told the BBC in 2011.
Sandya, who has relentlessly pursued her husband's case, appealed to international journalists at a 2011 writers festival to help her determine her husband's whereabouts.
"I welcome you to a country where thousands of women and children weep silent tears for a nation of innocent civilians who have been killed or disappeared on account of their ethnicity. Welcome to Sri Lanka," she told attendees. 
Tony Namate (Zimbabwe)
Tony Namate began his career as an editorial cartoonist for the Daily News in 1999 during a critical time in Zimbabwe politics, as President Robert Mugabae — who had led the country's liberation struggle against white minority rule — was coming under increasing criticism for his autocratic style of governance and human rights abuses amid deepening economic decline.
Namate has documented these abuses through his illustrations, getting him into frequent trouble with the authorities.
In 2000, a bomb was thrown at the office where Namate worked. A year later a set of bombs were placed in the building, destroying the printing press, according to the website Africartoons, whose mission is to advance freedom of expression throughout Africa.
The Daily News was eventually shuttered in 2003 following the passage of a draconian law meant to monitor how the media operates in the country.
"The Daily News team received unprecedented threats during its short life. They were arrested, beaten up and threatened with death, yet they soldiered on. We couldn't let the people down. We became Zimbabwe's first reader-friendly paper, Twitter and Facebook in print. Stories dropped on our laps," Namate told Africartoons.
Namate recently published a book of his cartoons titled "The Emperor's New Clods: Political Cartoons from Zimbabwe." Kevin Kallaugher, a cartoonist for the Economist, has described the book as puncturing "the pomposity of the powerful on behalf of the poor and the powerless." 
Fuente Original