Caso Chevron
Chevron wins denial of justice claim against Ecuador
In a 521-page partial award released today, a tribunal administered by the Permanent Court of Arbitration in The Hague unanimously upheld claims by Chevron and its subsidiary Texaco Petroleum that Ecuador committed a denial of justice under customary international law and the US-Ecuador bilateral investment treaty.
Global Arbitration Review - Sebastian Perry and Tom Jones 11/09/2018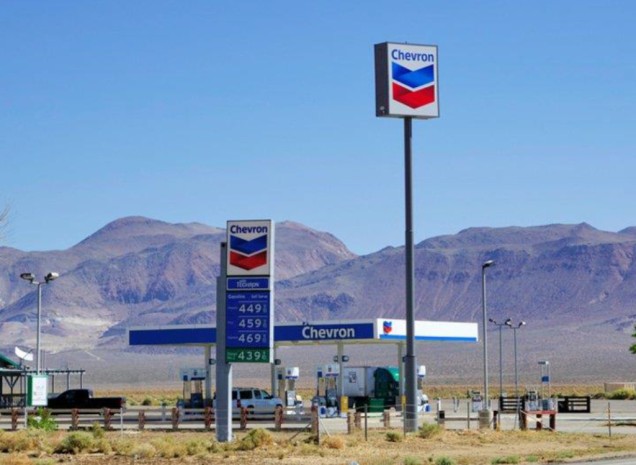 Photo: Global Arbitration Review
An UNCITRAL tribunal has ruled that a US$9.5 billion Ecuadorean court judgment that held Chevron liable for environmental contamination in the Amazon was procured through fraud and violated Ecuador's obligations under international law.
In a 521-page partial award released today, a tribunal administered by the Permanent Court of Arbitration in The Hague unanimously upheld claims by Chevron and its subsidiary Texaco Petroleum that Ecuador committed a denial of justice under customary international law and the US-Ecuador bilateral investment treaty.
The tribunal is chaired by the UK's VV Veeder QC of and includes Argentine Horacio Grigera Naón and the UK's Vaughan Lowe QC.
In its award, the tribunal found that "material parts" of a 2011 judgment rendered against Chevron by a court in Lago Agrio, Ecuador, were "corruptly" ghostwritten for the presiding judge Nicholas Zambrano by one or more of the representatives of the plaintiffs in the litigation in return for the promise of a bribe.
The tribunal said the evidence of ghostwriting was "overwhelming" and that Chevron was right to call it "the most thorough documentary, video, and testimonial proof of fraud ever put before an arbitral tribunal".
By issuing, rendering enforceable and executing the Lago Agrio judgment and knowingly facilitating its enforcement outside Ecuador, the state had wrongfully committed a denial of justice for which it is liable to make "full reparation", the tribunal said.
It found the Lago Agrio judgment "grossly violated the fundamental procedural rights" of Chevron and was contrary to international public policy, and that no part of the judgment should be recognised or enforced by any state with knowledge of Ecuador's denial of justice.
Ecuador will also be liable to make reparation for any injury to Chevron or Texaco caused by the recognition or enforcement of any part of the Lago Agrio judgment within or outside the country, the tribunal said.
It found that the Lago Agrio judgment decided only "diffuse" or collective claims as distinct from individual claims for personal harm by the Lago Agrio plaintiffs – and that as a result Ecuador violated its obligations to Chevron and Texaco under a 1995 settlement agreement that had released them from liability for diffuse claims.
That agreement also precluded Ecuador from asserting a cross-claim against Chevron and Texaco in the arbitration for environmental damage, it said.
However, the tribunal emphasised that its award did not preclude a claim by any of the Lago Agrio plaintiffs against Chevron or Texaco made for personal harm in respect of his or her individual rights as these were not covered by the 1995 settlement.
The tribunal ordered Ecuador to take immediate steps to remove the status of enforceability of the Lago Agrio judgment and prevent the Lago Agrio plaintiffs or their representatives or funders from enforcing the judgment.
Ecuador was also ordered to promptly inform any state where the Lago Agrio plaintiffs may be seeking enforcement about the UNCITRAL tribunal's findings; to abstain from collecting any proceeds from its enforcement; and to return any proceeds it has received.
The compensation to be awarded to Chevron is still to be determined in a final phase of the arbitration.
Chevron's vice president and general counsel R Hewitt Pate says in a press release, "An esteemed international tribunal, including an arbitrator appointed by Ecuador [Lowe], has unanimously confirmed that, following completion of an agreed environmental remediation program, Chevron was released by the Republic of Ecuador from the environmental claims that the fraudulent Ecuadorian judgment purports to address."
He continues, "The tribunal found extensive evidence of fraud and corruption by members of the Ecuadorian judiciary acting in collusion with American and Ecuadorian lawyers." He says the award is consistent with rulings by courts in the United States, Argentina, Brazil, Canada and Gibraltar that have held the Lago Agrio judgment to be unenforceable.
"Ecuador's executive and judicial branch officials are now different from those involved in the events at issue in this award. Chevron takes no pleasure in any dispute with a sovereign nation. The company invites the government of Ecuador to repudiate the fraudulent scheme and make constructive efforts to meet its own long unfulfilled environmental obligations."
Chevron is represented in the arbitration by King & Spalding and Three Crowns. Ecuador's legal team includes Winston & Strawn and Dechert.
Ecuador has issued a press release stating that it is "carefully analysing" the award and evaluating the possibility of challenging it either in whole or in part in the Dutch courts, as it says it raises "profound legal issues" domestically and internationally.
It also says that the tribunal emphasised on multiple occasion the right of the Lago Agrio plaintiffs to obtain justice. 
Ecuador's attorney general Íñigo Salvador Crespo says: "We are concerned that a tribunal would ask a state to vacate a judgment of a national court rendered in a case between private parties. The judicial process between Chevron and the indigenous plaintiffs should have been allowed to proceed unimpeded. In our opinion, international arbitration should not be a vehicle to involve the state in a dispute between private parties of which it was never a party."
The government yesterday indicated it may pursue litigation against the country's former president Rafael Correa and members of his administration for spending US$10 million on a PR campaign to manipulate international opinion about the dispute with Chevron, including through payments to celebrities such as Mia Farrow and Danny Glover to back a campaign called "The dirty hand of Chevron".
The long-running dispute has its origins in an Amazon oil concession that Texaco operated between 1964 and 1992 as a minority partner with state-owned Petroecuador. Chevron never operated in Ecuador and only acquired Texaco in 2001.
A group of indigenous Ecuadorean plaintiffs originally sued Texaco in New York in 1993 without success before turning to the Lago Agrio court. They eventually won a judgment in 2011 holding Chevron responsible for environmental pollution. The judgment – originally for US$18 billion but later reduced – was upheld by the country's higher courts.
Chevron filed its BIT case in 2009, later adding the claim for denial of justice. The tribunal has already issued a series of orders and partial awards that have been largely in Chevron's favour on various issues. Ecuador is still pursuing a challenge against those awards before the Dutch Supreme Court.
In 2014, Chevron obtained a ruling from the US District Court for the Southern District of New York concluding that the Lago Agrio judgment was the product of fraud and unenforceable in the US. It concluded that the Lago Agrio plaintiffs' lead US counsel Steven Donziger and others had violated the US anti-racketeering statute RICO and committed bribery, extortion, money laundering, witness tampering and obstruction of justice.
In today's award, the BIT tribunal found that Judge Zambrano had engaged in "corrupt conduct" that was "grossly improper by any moral, professional and legal standards". It said Zambrano's testimony in the RICO litigation – where he had denied the ghostwriting allegations – was "incredible" and "unreliable".
It found that the Lago Agrio plaintiffs' representatives had held inappropriate private meetings with several judges who had presided over the litigation; blackmailed a judge; bribed a court-appointed expert; and ghostwritten an expert report that formed part of the basis for the US$9.5 billion judgment. They were also found to have colluded with local prosecutors to bring criminal proceedings against Texaco's local lawyers in Ecuador.
The tribunal further found that Ecuador had received US$22.67 billion (more than 97%) of revenues generated by the Petroecuador-Texaco concession and that Texaco had spent US$40 million on environmental remediation and community development under its various settlement and release agreements with the government. There was no "cogent evidence" that Texaco had violated those agreements, it said.
The Lago Agrio plaintiffs have not sought to enforce their judgment in the US. Their efforts to do so in other parts of the world have so far failed. A Canadian court denied enforcement against Chevron's Canadian subsidiary last year, with the ruling upheld in May this year. In Argentina, enforcement was denied last October and again in July this year. Brazil's Superior Court of Justice rejected an enforcement petition last November.
In 2015, Gibraltar's Supreme Court issued a US$28 million judgment against Amazonia Recovery, a company set up by the plaintiffs' attorneys to receive and distribute the proceeds of the Lago Agrio judgment. It issued another ruling against the directors of Amazonia and others, requiring them to pay US$38 million in damages to Chevron.
In the UNCITRAL arbitration
Chevron Corporation and Texaco Petroleum Company v The Republic of Ecuador (PCA Case No. 2009-23)
Tribunal
VV Veeder QC (UK) (president)
Horacio Grigera Naón (Argentina) (appointed by Chevron)
Vaughan Lowe QC (UK) (appointed by Ecuador)
Counsel to Chevron Corporation and Texaco Petroleum Company
In-house counsel Hewitt Pate, Ricardo Reis Veiga, Jose Martin and Andrés Romero of Chevron Corporation
King & Spalding
Partners Doak Bishop, Tracie Renfroe, Wade Coriell, Carol Wood and Elizabeth Silbert with counsel David Weiss and associates Sara McBrearty, Eldy Quintanilla Roché and Ginny Castelan in Houston; partners Ed Kehoe and Caline Mouwad, counsel Isabel Fernández de la Cuesta and associate Jessica Beess und Chrostin in New York; partners Brian White and counsel Amelia Magee in Atlanta; and associate Anisha Sud in Singapore
Three Crowns (from September 2014)
Partners Jan Paulsson and Luke Sobota
James Crawford SC of Matrix Chambers (until September 2014)
Counsel to Ecuador
Attorney general Diego García Carrión (until February 2018), acting attorney general Rafael Parreño Nava (until August 2018) and attorney general Íñigo Salvador Crespo (from August 2018); former director of international affairs and arbitration Blanca Gómez de la Torre (until August 2018) and the new director of international affairs and arbitration Claudia Salgado Levy; and Christel Gaibor, Luis Felipe Aguilar, Daniela Palacios, Maria Teresa Borja, Xavier Rubio and Macarena Bahamonde
Winston & Strawn
Partners Eric Bloom, Nicole Silver* and Tomás Leonard* with associates Eric Goldstein, Carolina Romero Acevedo and Kathy Ames Valdivieso in DC, partner Ricardo Ugarte in Chicago, and Nassim Hooshmandnia in Hong Kong
*both no longer with firm
Professor Pierre Mayer 
Dechert
Partners Eduardo Silva Romero, José Manuel García Represa and senior associate Audrey Caminades in Paris with international counsel Alvaro Galindo in Washington, DC (from December 2014)
Zachary Douglas and Luis Gonzalez Garcia of Matrix Chambers (until November 2014)
David Agnor Rapaport & Skalny
Partner Gregory Ewing** in Maryland
** Stayed on the case after leaving Winston & Strawn in October 2016
This article was originally published in Global Arbitration Review 
Fuente Original