Lo más leído
Judge nails lawyer in bogus lawsuit against Chevron
Yes, the U.S. justice system can indeed discipline corrupt lawyers.
Washington Examiner - Quin Hillyer 17/07/2019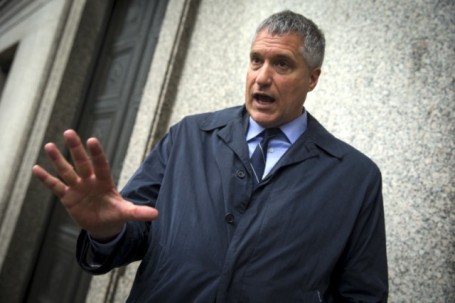 A federal judge has lowered the boom on the attorney who for more than a decade has tried to press what the judge has called a "fraudulent" environmental lawsuit against the Chevron energy company.
Good. The lawyer has done damage not just to the ideal of justice under the law, but quite arguably has hurt the very Ecuadorean villagers on whose behalf he claims to be acting.
Both I and this newspaper have been following and writing about this case for more than 11 years. The very short version is that, on behalf of the Ecuadorean villagers and that country's ultra-left-wing government, attorney Stephen Donziger accused Texaco (which had been purchased by Chevron in 2001) of leaving severe environmental degradation behind. In fact, all the evidence points to Ecuador's state-owned oil conglomerate, which took over Texaco's leases in the 1990s. Ecuador's former (non-left-wing) government had specifically given Texaco a clean bill of health.
Courts not just in the United States but all over the world, including the international Permanent Court of Arbitration at The Hague, have ruled in favor of Chevron in this case, sometimes using "fraudulent" or similar words to describe Donziger's case and his methods. Rather than rehash all the evidence of his perfidy, let's just say it is overwhelming.
Courts already have ordered Donziger to pay Chevron millions of dollars in fines for "contempt," and now federal district Judge Lewis Kaplan has ordered payment to Chevron of $3.4 million for attorney's fees. It was the entire amount requested by Chevron.
To quote directly from Kaplan's order, "Donziger's intransigence is directly responsible for the considerable efforts Chevron was forced to undertake to get at the pertinent facts. The Court finds that the rates charged, the services performed, and the time devoted to [Chevron's] services were reasonable [in order to overcome Donziger's actions.]."
While all this goes on, Ecuador's own government has been using Donziger's false accusations as the basis for blaming the evil Yankees for Ecuador's problems, rather than reforming its own kleptocracy in a way that actually would help its impoverished villagers. The whole case is shameful. Judge Kaplan is right to make Donziger pay.
Fuente Original
Compartir: