Lo más leído
Lawyer Donziger Faces Criminal Contempt After Chevron RICO Row
Represented Ecuadorian villagers against Chevron. Chevron won RICO case against Donziger in 2014
Bloomberg Law 11/05/2020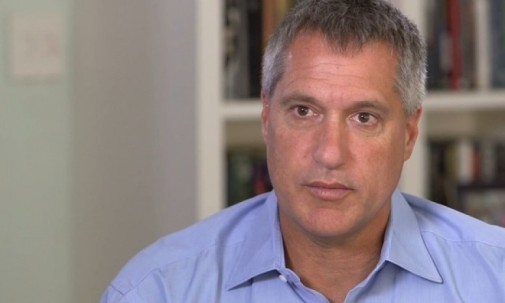 A former attorney whose $8.6 billion judgment against Chevron Corp. over contamination in Ecuador was found to have been obtained by bribery, coercion, and fraud failed to shake off criminal contempt charges for failing to turn over his electronic devices and passports and failing to give up his rights to fees from the Ecuadorian case.
The criminal contempt claims may proceed against suspended attorney Steven Donziger for disregarding the orders of Judge Lewis A. Kaplan in the civil litigation filed by Chevron challenging the Ecuadorian judgment, Judge Loretta A. Preska of the U.S. District Court for the Southern District of New York said.
The court rejected Donziger's argument that he already purged some of the criminal charges by taking corrective action.
"A contempt defendant isn't entitled to dismissal because he eventually complied with the previously disobeyed orders," Preska said.
Donziger's argument that some of the contempt was "benign" or "too trivial" for criminal contempt also fails, Preska said.
"Mr. Donziger cites no authority for the proposition that only the most egregious contempts warrant criminal charges, and the Court is aware of none," she said.
"[I]t appears that Mr. Donziger left Judge Kaplan with no real option other than criminal charges," Preska said. "Mr. Donziger is alleged to have repeatedly defied court orders, openly invited civil contempt, and refused to budge even when faced with coercive sanctions."
Judge Kaplan in May 2019 found that Donziger violated the court's orders by selling his interest in the Ecuadorian judgment and failing to pay Chevron the proceeds.
In July 2019, Kaplan issued an order directing Donziger to show cause why he shouldn't be held in criminal contempt for violating injunctions on profiting from and transferring assets traceable to the Ecuadorian judgment, for refusing to comply with the order to turn over his electronic devices, and refusing to surrender his passports.
In February 2011, a court in Ecuador ordered Chevron to pay as much as $18 billion in compensatory and punitive damages for its subsidiary Texaco Inc.'s alleged dumping of toxic drilling wastes in the Ecuadorian jungle from 1964 to about 1992.
The company sued attorney Donziger in New York under the Racketeer Influenced and Corrupt Organizations Act, calling the Ecuadorian action a "sham."
In 2014, the Southern District of New York ruled that Donziger's suit against the oil giant had devolved into a racketeer-style shake down of Chevron that included fabricated evidence, coercion, and bribery. The court enjoined Donziger and the lead plaintiffs from enforcing the action in the U.S.
Seward & Kissel LLP is acting as special prosecutor.
Schlam Stone & Dolan LLP represents Donziger.
The case is United States v. Donziger, 2020 BL 171489, S.D.N.Y., No. 19-CR-561, 5/7/20.
To contact the reporter on this story: Peter Hayes in Washington at PHayes@bloomberglaw.com
To contact the editors responsible for this story: Rob Tricchinelli at rtricchinelli@bloomberglaw.com; Patrick L. Gregory at pgregory@bloomberglaw.com
Fuente Original
Compartir: